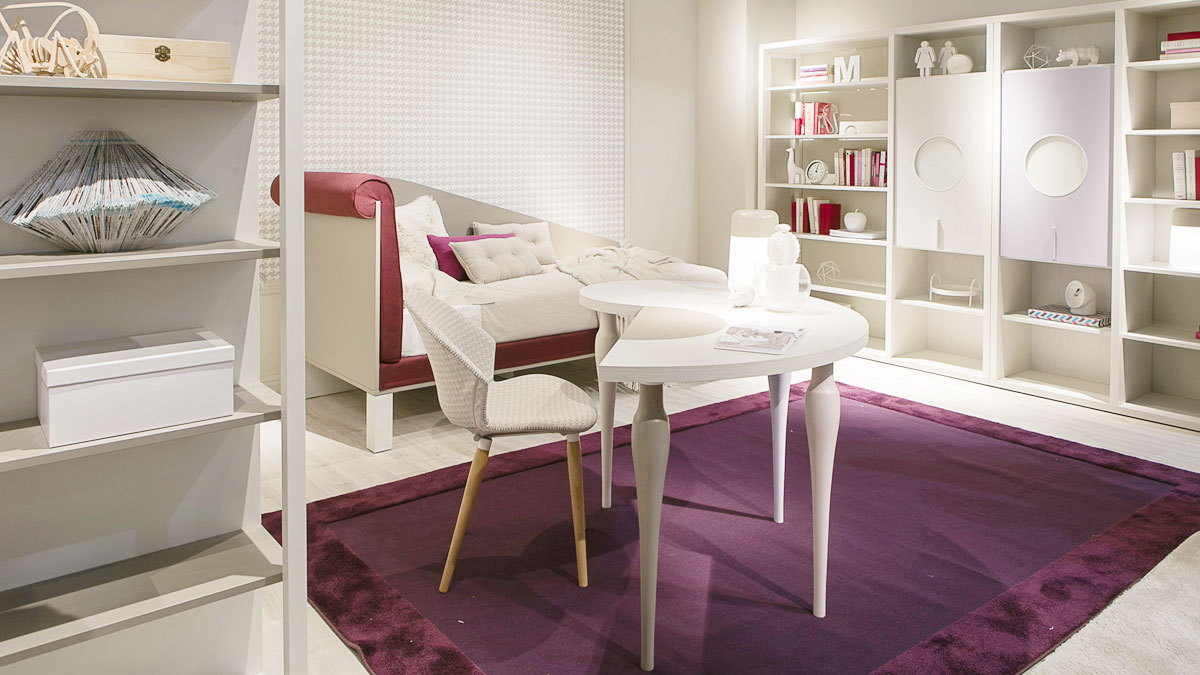 DIELLE MODUS: NEW STYLE IN BEDROOM
The Bed is the main element of the bedroom, the one who characterize the space and gives functionality and hospitality to the room.
The new bed proposed by Dielle Modus, called Style bed, is an unique tipe for form and look. It has a new design characterized by an unconventional leg different from the others, ball or shaped. A modern design that reflects classic shapes, a perfect combination to fit in every kind of furniture
Bridge unit with Style bed.
A solution that combine design, comfort and hospitality. Style takes part into the bridge unit becoming the central part of the composition. The ball leg breaks the linearity of the furniture components adding a distinctive touch. Functional stuff for a compact and space save solution.
Composition with Style bed, VIP closet and Fagiolo desk.
A bedroom with the elegance of a living room, single differents elements live together for a complete and furnished room. Style bed stands alone can be use as a cozy sofa, thanks to the shaped backrest. The Fagiolo desk brings an added value to the composition with the shapely legs. The beautiful contrast between sinuous lines and the linear closet gives at the composition the characterizing factor.
 Composition with Style bed, Palo library and desk
Style bed, 120 cm wide, and Palo library with desk combine the perfect solution for a hig-equipped and hospitable room. Modern shapes and linear design connect all the furniture of the solution; bedroom, library and desk. An open-space and lightfull composition in which combine elegance and functionality.
Style is the bed that fit well in differents styles of furnishing.
You can find more info on DIELLE web site
Salva
Salva