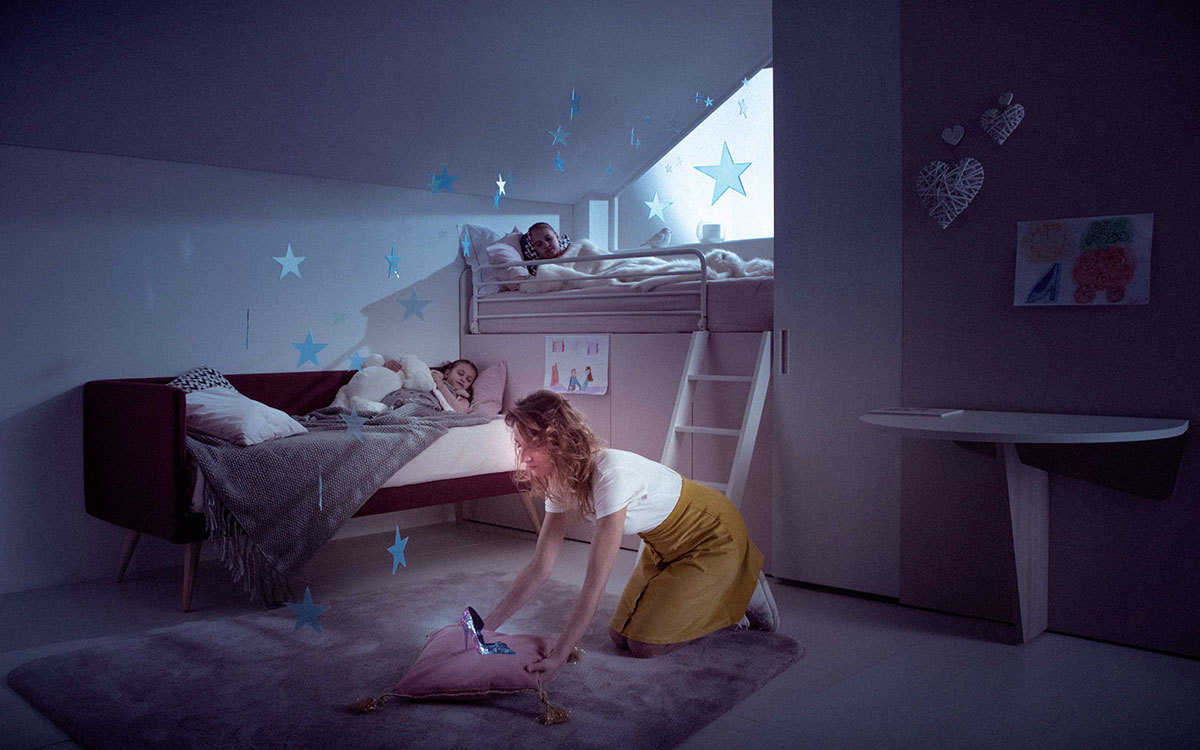 A FAIRY KIDS BEDROOM FOR HAPPY PARENTS
It is the dream of every parent to have functional solutions for their kids bedroom, kids dream to have  their bedroom coming out of a fairytale. Dielle satisfies both dreams exhibiting a new innovative concept at the 2017 Salone del Mobile in Milan.
This new fairy kids bedroom name is Progetto Container; colourful, compact and functional space-saving product with an amazing versatility. All elements perfectly combined together  in direct contact with one another for space-saving solutions: wardrobes, bookshelves, desk and bed. The bed base is raised in order to host a storage compartment; the wardrobe and bookshelves offer anchoring to the closable desk.
A wide range of finishes and colours to get a fairy bedroom at one's taste. Progetto Container is a perfect space-saving solution as it can be matched to other system elements as the XCAB cabin which is modular and fits in every space.
It is possible to add more elements of Dielle collection to the composition, as a second bed or a desk or bookshelves. Its logical and functional design makes  Progetto Container a bedroom loved by every parent. It is a clean and spacious solution and at the same time colorful and fresh in finishes and shapes. The project Container has the right dimensions in every situation. Thanks to the raised bed base it is possible to gain two cubic meters space, immediately available. For this reason it can be considered a space-saving product.
The project Container has the right dimensions in every situation thanks to its modular elements. Dielle can answer to all the needs of teens and parents offering unmatched style solutions combining innovation and functionality.
Dielle offers unique  new proposals to interpret the kids'rooms  in the world of fairy tale, an oniric design to live day and night.
Discover other proposal on Dielle.