DOIMO SALOTTI: NEW LEATHER COLLECTION EMPORIO 2017
Creativity and industrial processing merge in a perfect aesthetic and functional combination. Doimo Salotti showcases at Salone del Mobile 2017 a range of top-class technical innovations in order to obtain balanced products that are able to answer both functional and aesthetic needs.
The new proposals Doimo Salotti are in step with the times and with customer requirements. Modern shapes and sophisticated materials for a final design that doesn't forget quality and comfort, key features of the brand.
CLARK
The Clark model combines leather texture and fabric elements for seats and backs. Thanks to its exclusive leather structure, also available in capitonné, together with the soft seats and backrests, also available in fabric, this model is the unrivalled protagonist of a stylish living area. The backrest's back can be smooth or capitonné, a timeless elegance.
A mix and match that will surprise you with its beauty. Its sinuous half-circle shape gives the sofa Clark an unprecedented look. A sofa you can show in all their parts
EVOQUE
Evoque is designed for the absolute comfort. The new armrest design and the relaxation mode available in dual motorization are the features that make it unique. With this model you will have both the light design of a suspension sofa and a relaxation device with separate settings for seat and backrest.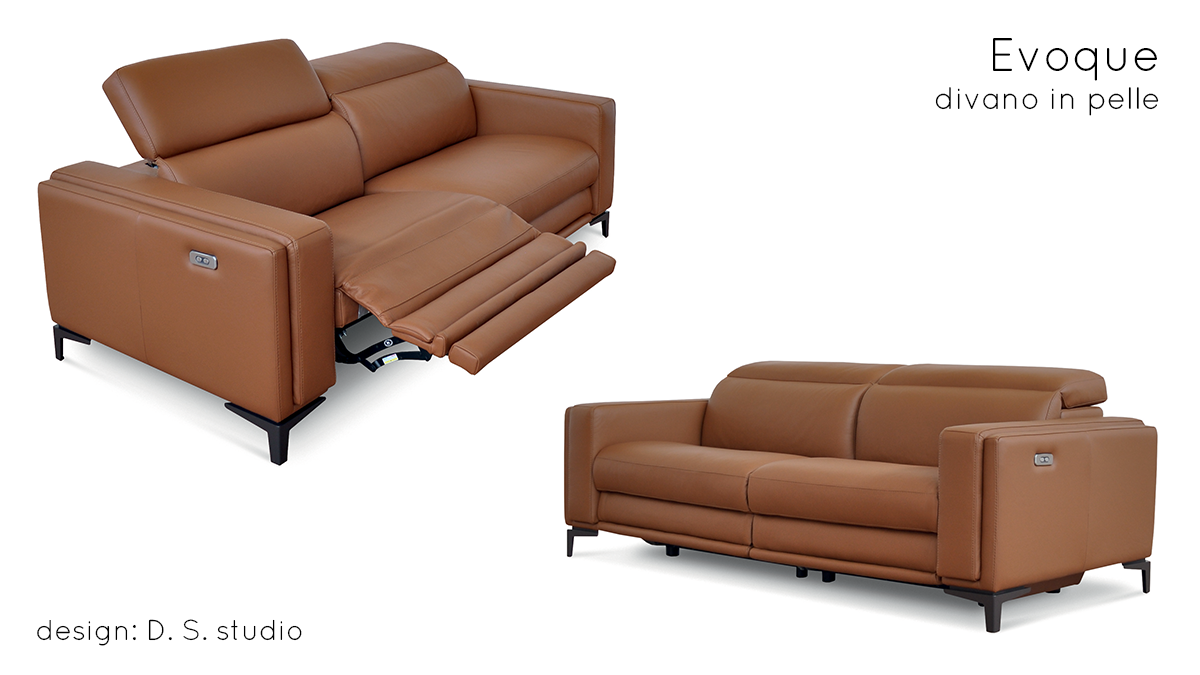 It is possible to customise the EVOQUE sofa with all types of leather of the Emporio Collection by Doimo Salotti to fit well in every living room.
PLACE
The PLACE sofa is designed to allow the consumer the freedom to customise his/her comfort. Featuring a base in wood with a 45° rounded edge, this sofa offers more than 80 combinations. The optional accessories (shelves and bookcases) make Place a one-of-a-kind sofa.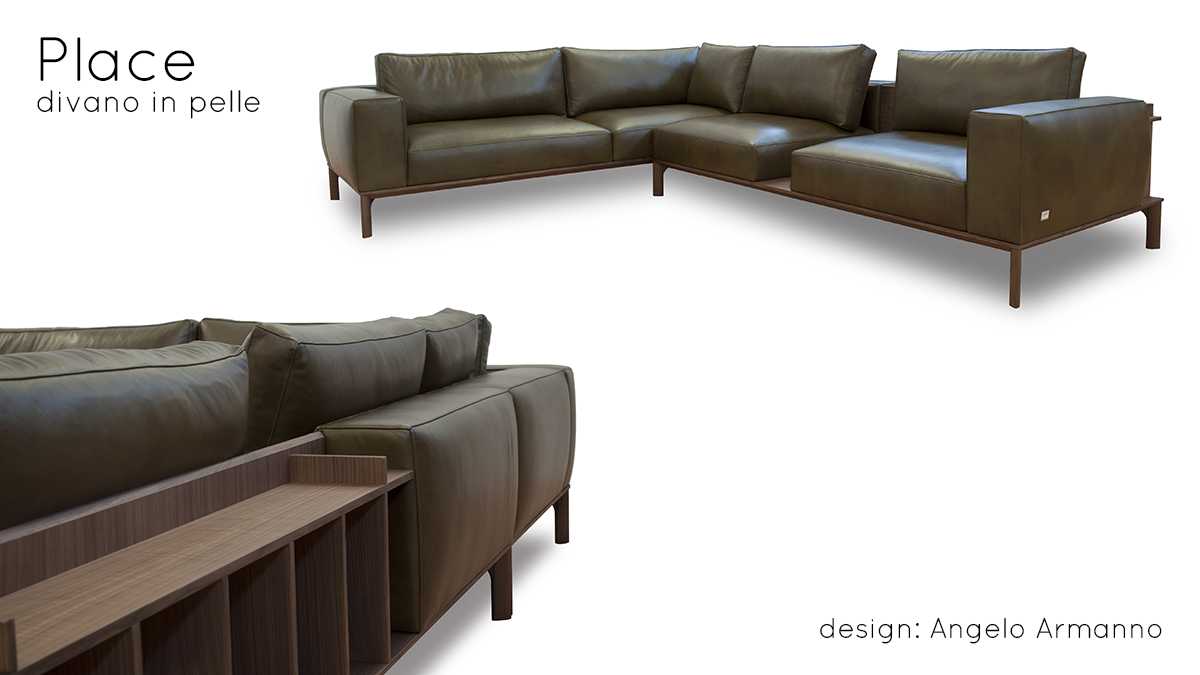 Place can be equipped with bookcases, placed instead of the backrest, of the armrest or both in the corner version, or with shelves instead of the armrests or between the seats. The concave armrest allows endless combinations. The seat is very comfortable thanks to innovative and prestigious materials, such as visco-elastic and memory foam. The bookcase can include a LED light, while the shelf may be equipped with USB outputs.
It is possible to customise all the sofas models with all types of leather of the Emporio collection by Doimo Salotti.
Discover more about the leather collection Emporio on Doimo Salotti.
Salva
Salva