DOIMO CITYLINE: FROM THE FAIRY TALE TO A NEW CONCEPT OF DESIGN
In the occasion of the Salone del Mobile 2017 Doimo Cityline presented a new project for kids furniture. A different concept in between the fairy tale and the reality.
The fairy tale world is express into design by elementary forms: circles, triangles and squares. Doimo Cityline uses different compositions of each elementary pieces to reinterpretate the kids bedrooms and their furniture.
Every project starts from the knowledge of the kids needs without forget their parents required. A new way of interpretate the interior design with news visiv forms and functional sistem. Colors, forms and composition are totally variables. Thanks to the many different colours and forms available, custom colour combinations can be chosen to suit your very own style.
Let's see some rooms:
Cameretta #183 || Simplicity and soft colors for princesses.
Cameretta #184 || An Urban skyline for young travellers.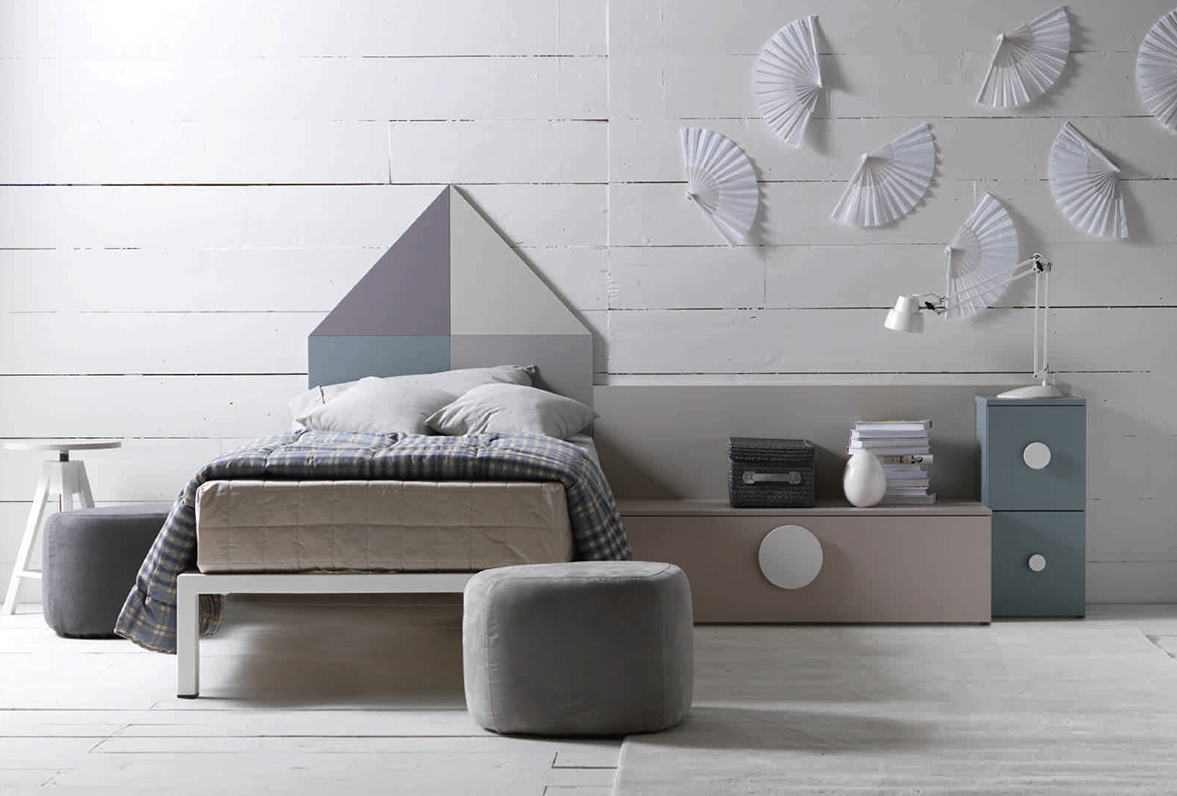 Cameretta #196 || Soft shades for nature lovers.
A totally new concept of thinking design and making solutions: create a magical world into the house at the same time beautiful and functional. The new kids bedroom are simply enjoyable like a fairy tale but with all the quality and the warranty of Doimo Cityline.
With Doimo Cityline you can customise and choose every single element and colour to create the solution that meets all your furnishing requirements for any age group.
Design solutions for making the most of available space with a variety of functions, like fitting bed and desk withtout wasting space.
They are proposals designed specifically for the most varied needs of contemporary bedrooms, which are increasingly characterized by the need to use vertical walls and obtain new surfaces and storage spaces. Tops with edges, rounded, shaped and tailored tops: it is impossible not to find the best solution for your needs!
Doimo Cityline kids bedrooms are thinking for kids needs and for their health. All the furniture are made with quality materials that meet European and international standards, on total respect for human health and the environment.
Salva
Salva
Salva
Salva
Salva
Salva
Salva
Salva
Salva